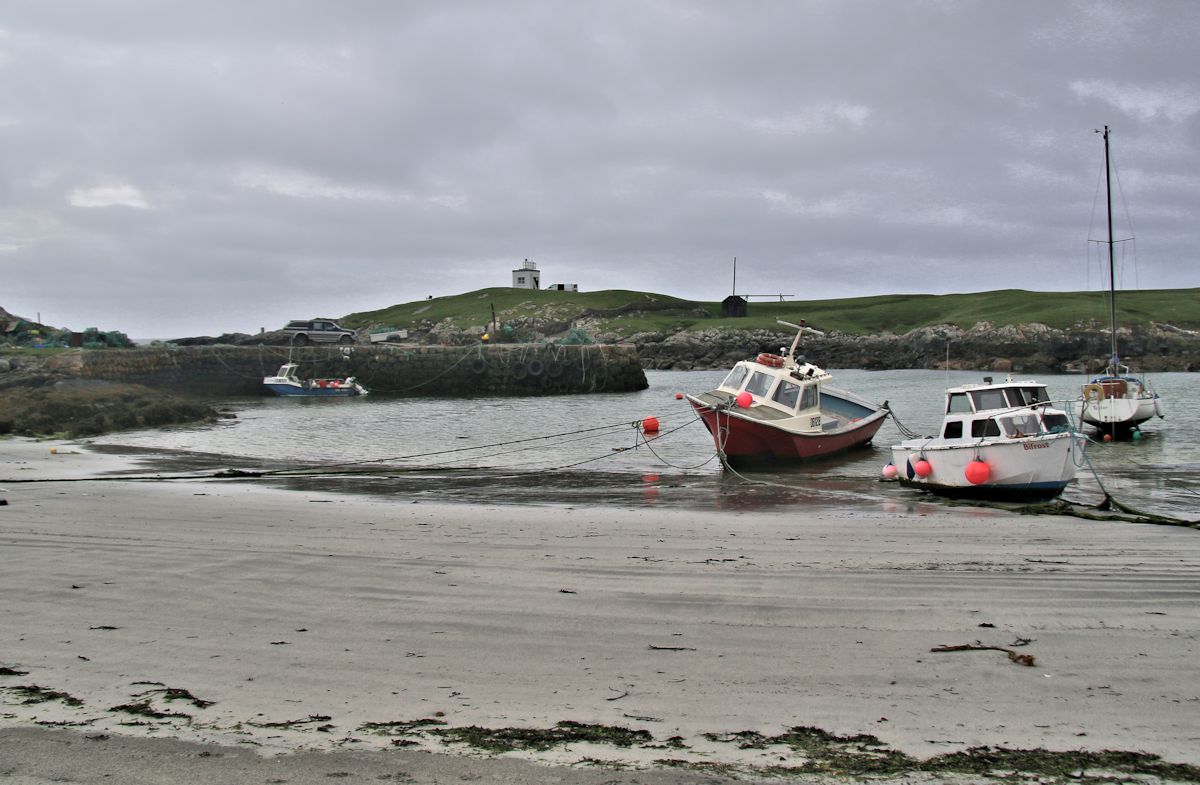 Image ©
Bob Jones
Scarinish (Tiree)
Latitude: 56º 29'N
Longitude: 06º 49'W
Country: Scotland
Type: Unknown
Usage: Leisure, Fishing

About Scarinish (Tiree)
Scarinish harbour is the old harbour of Tiree. It was built in 1771, and is still used by fishermen. It was once the main port of departure for small, open boats (smacks) called
'sgoithean'
which plied between the Ross of Mull and Coll for peat cutting. Some of the older residents remember when the harbour was so full of ships that you could cross over it by walking from smack to smack.
A couple of fishing boats and sea tours operate from the old harbour at Scarinish.
Up until the mid-60s the ferry used to stop off-shore and passengers were transferred by rowing boat to the harbour.
---
Return to Area Map