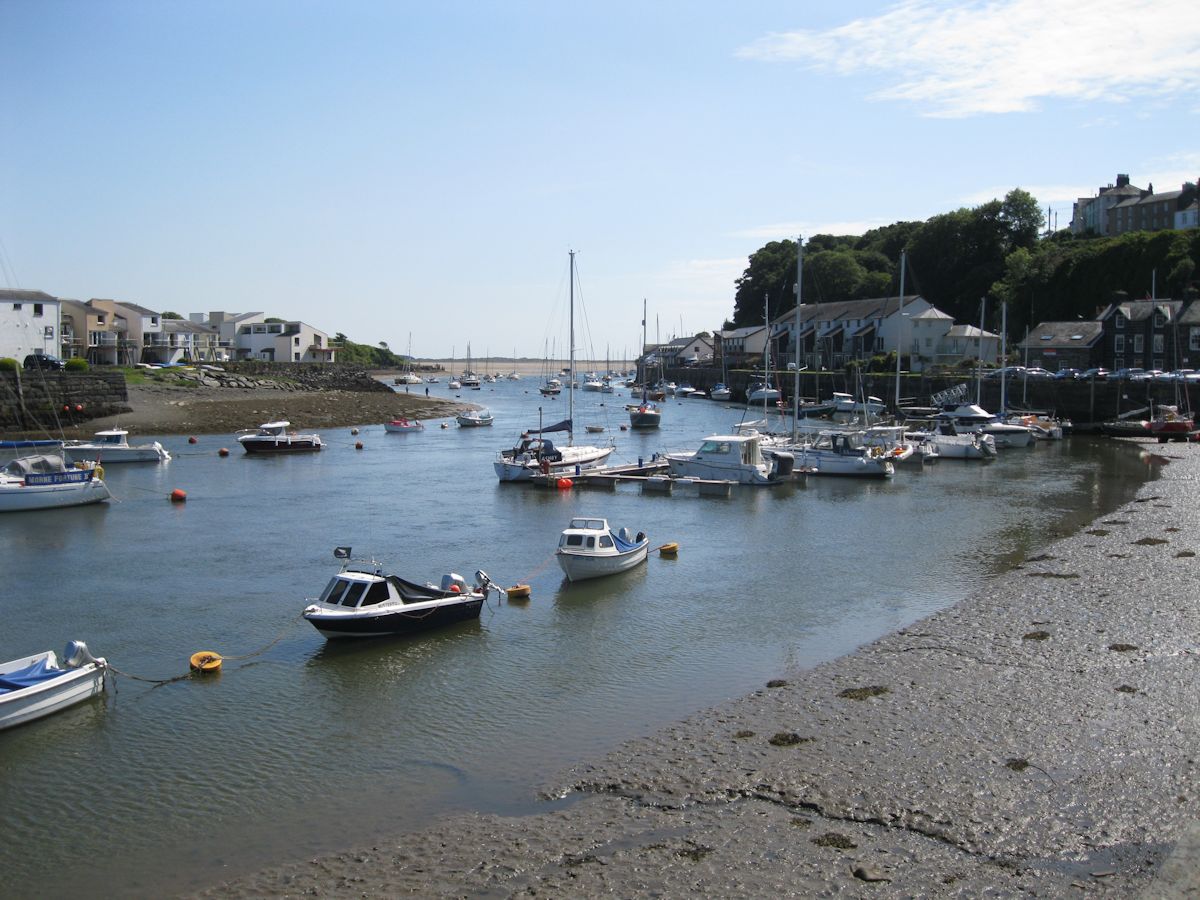 Image ©
Bob Jones
Porthmadog
Latitude: 52º 55'N
Longitude: 04º 07'W
Country: Wales
Ownership: Gwynedd Council
Type: Municipal
Usage: Leisure
Address: Harbour Master's Office, Porthmadog, Gwynedd, LL49 9LU
Telephone no: 01766 512927 / 07879 433147
Website: www.porthmadog.co.uk

About Porthmadog
Porthmadog is a busy town situated on the borders of Snowdonia and the Lleyn Peninsula on the Glaslyn Estuary. Until 1974 this town was known as Portmadoc after William A Maddocks who built the 'Cob' embankment in 1811. The present harbour was constructed in 1825.
The picturesque and sheltered slate-walled harbour is rich in local history. As a result of the expanding slate trade the town and the harbour grew steadily through the middle of the nineteenth century. The commercial future of Porthmadog as a harbour began to decline with the arrival of the Cambrian Railway in 1867. The last of Porthmadog's fleet of ships had disappeared by 1945, ending with it an important chapter in the history of the town.
With excellent transport links, Porthmadog is the perfect base from which to explore all of Snowdonia. If you're lucky enough to visit Porthmadog you will be welcomed by a busy, friendly harbour town with numerous interesting shops and places to eat.
Access to the harbour from seaward is limited to 1½ hours either side of high water for vessels with a draft in excess of 1.5 meters. Care must be taken below half tide, especially during strong SW winds and ebb tides.
Porthmadog channel is marked by 17 navigational buoys with lanterns; however the channel is subject to frequent movements. Mariners are advised to consult regularly with the Harbourmaster for updates. Channel charts are available through email.
Visitors moorings cost £8 per night. Water, Electricity and Diesel are available. The typical annual fee for a 10-metre vessel is £750.
---
Return to Area Map