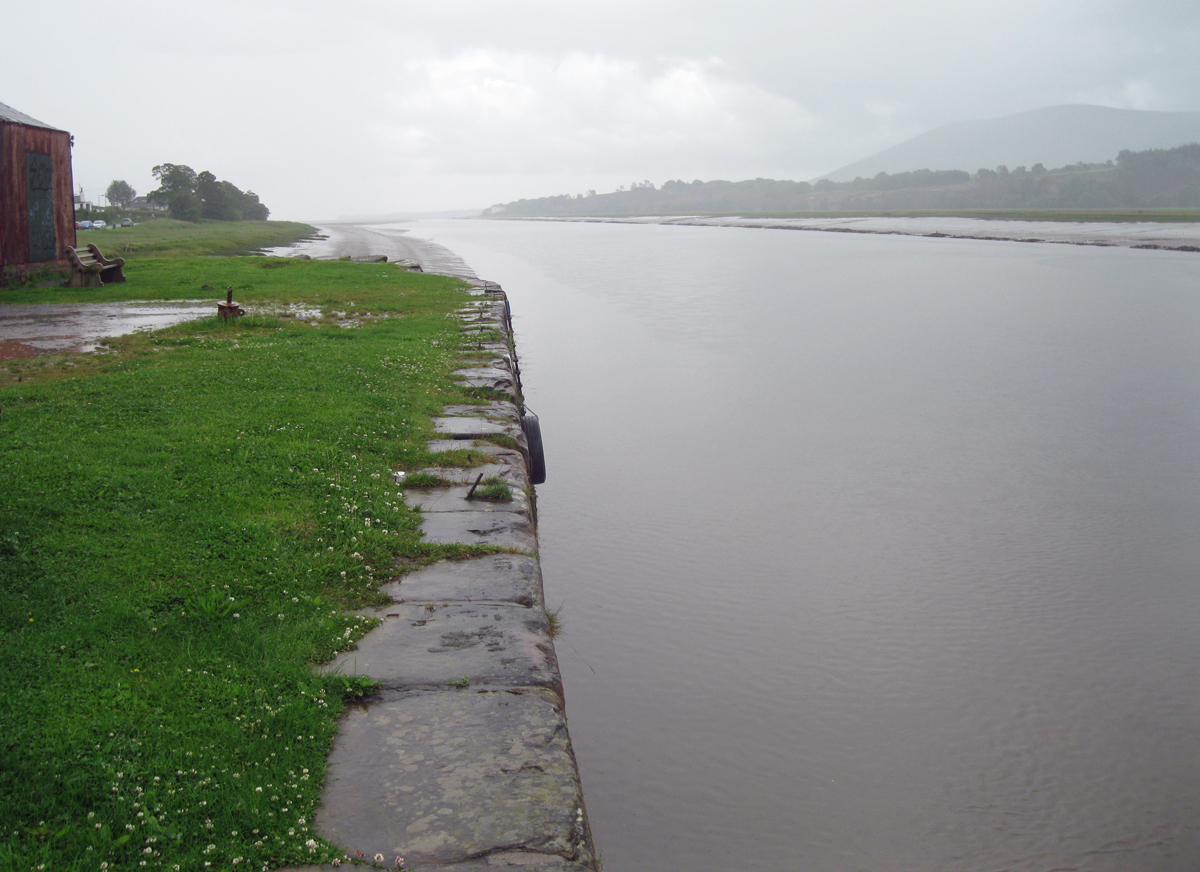 Image ©
Bob Jones
Glencaple
Latitude: 55º 00'N
Longitude: 03º 33'W
Country: Scotland
Type: Trust
Contact name: Mr David Sleggs
Telephone no: 07860 522598
E-mail: cargo@nith-navigation.co.uk

About Glencaple
In 1746, the Earl of Nithsdale gave land at Glencaple for an outport, and stone from his quarries at Bankend in return for free passage for his goods over the toll bridge at Dumfries.
Glencaple soon became a bustling port from which ships sailed to America and the West Indies. The first quay was built in 1746 and later the harbour was re-built as part of the improvements to the Port of Dumfries which were undertaken in the early 1800s. Three oak 'boat' benches have been placed along the shore here as a reminder of the rich maritime heritage of Glencaple and the important regional role it played in ship building and trade.
The ship building yard at Glencaple, owned by Messrs. Thomson, was one of the largest in the region. Around fifty tradesmen and apprentices, including carpenters, rope makers, sail makers, sail cloth weavers and cabinet makers would have been needed to build the schooners and to carry out repairs. Two vessels were launched annually, and all the ships built between 1806 and 1858 are listed on one of the oak benches.
The first ship to enter Glencaple Quay was the 'Success' bringing a cargo of American tobacco. Other imports included lime and coal from Cumberland, grocery goods from Liverpool, timber from the Baltic, and rum, dried fruit and port wine from Spain. One of the strangest items brought in were animal bones, which were processed locally to produce fertiliser.
Exported goods were mainly farm produce and later passenger ships and steamers ran regularly between Glencaple and Liverpool.
Heavy taxes had to be paid on certain goods, which resulted in a very active smuggling trade.
The early 1800s saw a tremendous amount of emigration to the colonies from Dumfries, particularly Canada, and newspaper advertisements show emigrant ships sailing regularly from Glencaple and Carsethorn returning with timber and salt fish. The large sailing vessels would lay up at Glencaple during the winter months.
The twentieth century saw an almost complete decline of the shipping trade in this area. The Great War brought the port of Dumfries to a virtual standstill and the Second World War completed the process. Several aging vessels currently use the inner quay as a lay-by berth.
---
Return to Area Map