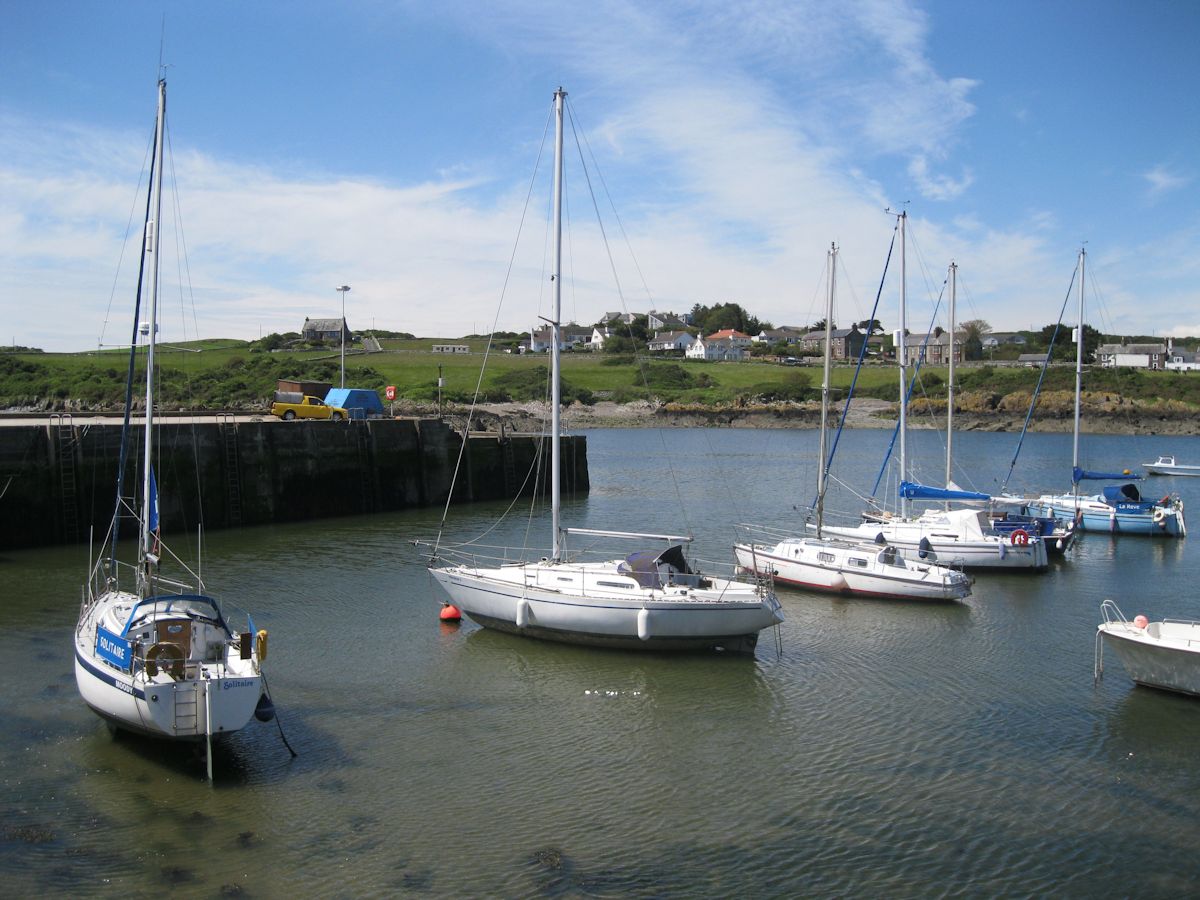 Image ©
Bob Jones
Isle of Whithorn
Latitude: 54º 43'N
Longitude: 04º 22'W
Country: Scotland
Ownership: Dumfries and Galloway Council
Type: Municipal
Usage: Leisure, Fishing
Contact name: Keith Armstrong Clark, Regional Harbour Master
Telephone no: 07771 678824
Website: www.dumgal.gov.uk/index.a...4#Whithorn

About Isle of Whithorn
Despite its name, the Isle of Whithorn is on the mainland, and is at the southernmost point of the peninsula separating Wigtown Bay and Luce Bay. It boasts a beautiful harbour which at low-tide sees the boats grounded, and a launching slip. In January 2000, the sinking of the Solway Harvester sadly saw the deaths of seven local fishermen - devastating the small community of just 350 people.
This little Galloway port, well-known for its excellent sea-angling, was made famous by St. Ninian in 395 A.D., who brought Christianity to Scotland. The harbour is still used by a number of substantial fishing vessels, although the majority of craft are used for leisure purposes.
There's an interesting history of the harbour
here
.
---
Return to Area Map