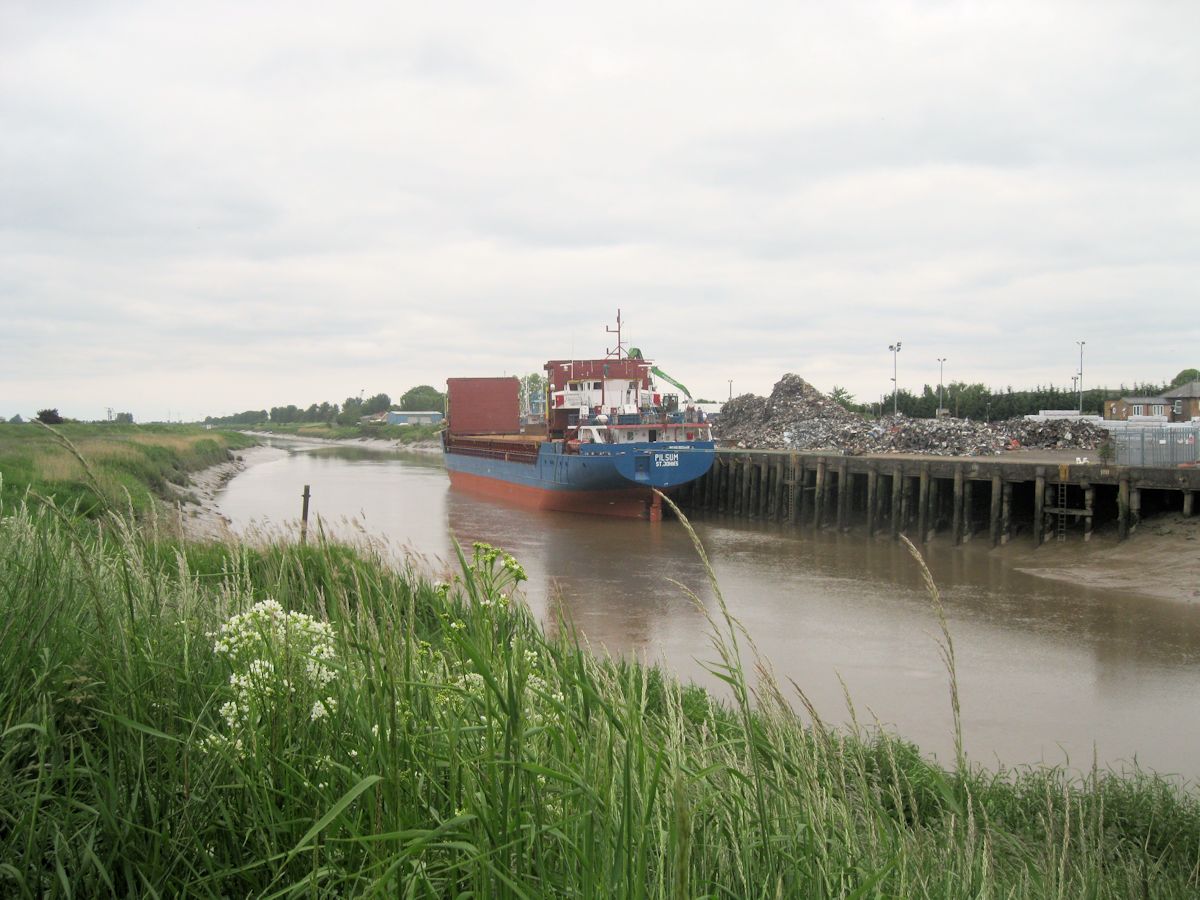 Image ©
Bob Jones
Wisbech
Latitude: 52º 40'N
Longitude: 00º 10'E
Country: England
Ownership: Fenland District Council
Type: Municipal
Usage: Leisure, Fishing, Commercial
Contact name: Peter Allen, Director
Address: Port of Wisbech Ltd, Nene Parade, Wisbech, Cambs, PE13 3BB
Telephone no: 01945 587070
E-mail: info@portofwisbech.co.uk
Website: www.portofwisbech.co.uk

About Wisbech
The Port of Wisbech has a long history as one of the country's foremost ports.
In 2004 the port was taken over, with the aim of transforming its facilities into a leading international port handling facility.
A wide range of equipment, including cranes and fork lift trucks, were brought in to speed up vessel handling. Port of Wisbech Ltd currently holds the sole stevedoring licence from Fenland District Council, the owner of the quayside.
The Port of Wisbech has its own weighbridge, warehouses and plenty of outside storage, as well as ample secure parking.
The Port runs a fortnightly service from Riga in Latvia to Wisbech, providing export and import opportunities to and from the Baltic region. The main imports are mainly timber products, with scrap metal being exported.
Although busy with commercial shipping, the development of Wisbech as a harbour for small craft has already generated much interest. Situated just upstream of the commercial quay,
Wisbech Yacht Harbour
came into its own in May 2000 with a major extension of pontoon mooring facilities. The Yacht Harbour has a different phone number to the port - 01945 588059.
---
Return to Area Map