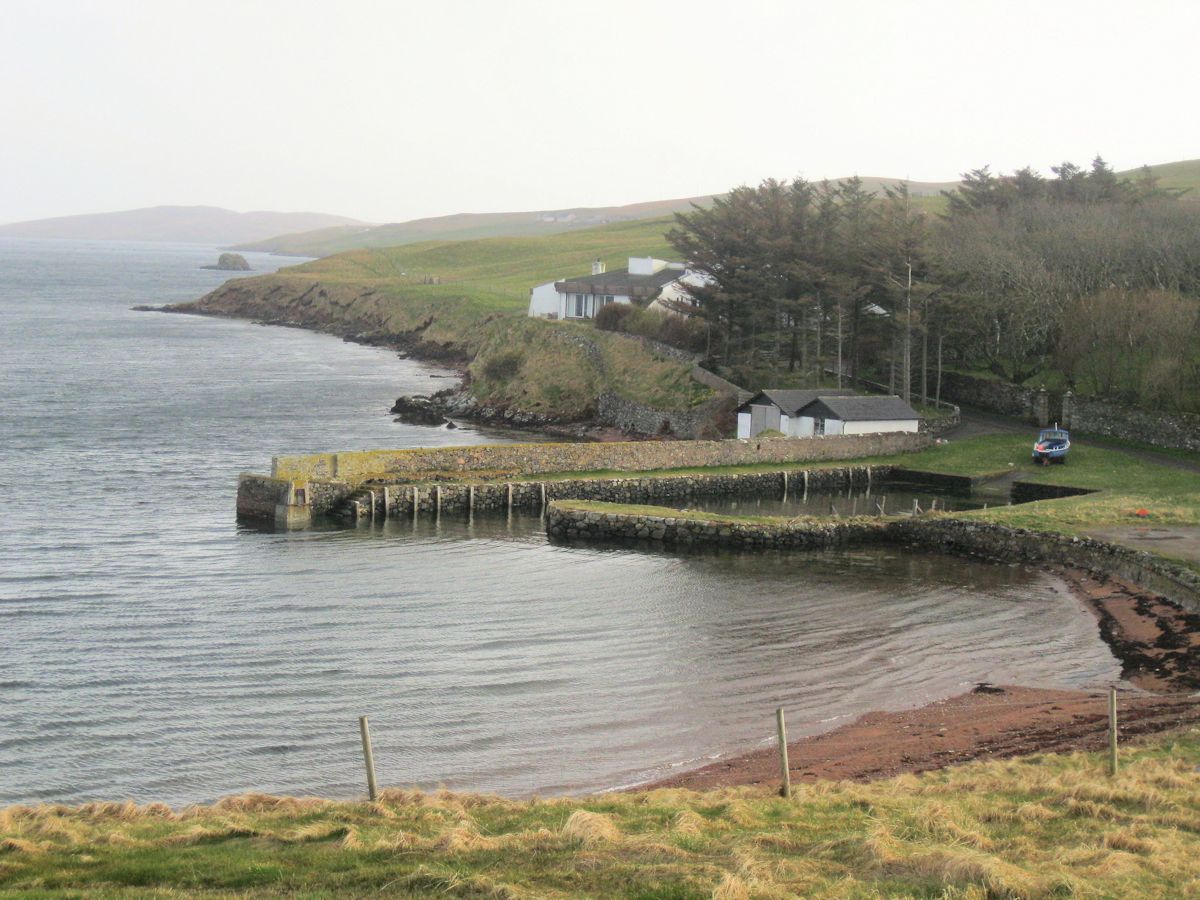 Image ©
Bob Jones
Busta
Latitude: 60º 23'N
Longitude: 01º 22'W
Country: Scotland
Ownership: Busta House Hotel
Type: Private
Usage: Leisure
Contact name: Joe Rocks, Managing Director
Address: Busta House Hotel, Busta, Brae, Shetland, ZE2 9QN
Telephone no: 01806 522506 / 07803 963890
E-mail: joe@bustahouse.com
Website: www.bustahouse.com

About Busta
Busta is on the western coast of mainland Shetland. The small harbour is attached to Busta House, built in the 16th century for a former Laird. Busta House is now a hotel.
The harbour was probably built towards the end of the 18th century, when trade with the Hanseatic ports took place.
In the Second World War the harbour was called into use when shoreboats would bring sailors ashore from naval vessels anchored in the Voe.
In 1960 the Queen and her family came ashore at the harbour from the Royal Yacht 'Britannia' as guests of Sir Basil Neven Spence, the Lord Lieutenant of the county, the then owner of Busta House. She had tea with guests in the Long Room.
---
Return to Area Map